Mythbusters: Top 7 Fiberglass Swimming Pool Myths Debunked
Fiberglass is made from lightweight glass fibers that are as flexible as silk, can look like cotton candy, yet are extremely strong and durable. It is found in many arenas of manufacturing and is one of the more reliable materials on the market today. Despite these amazing properties, myths about fiberglass being a suitable material for swimming pools still arise.
To help you make an informed decision about fiberglass swimming pools, we have created this e-book to debunk the 7 most common myths!
These Swimming Pool Myths Include: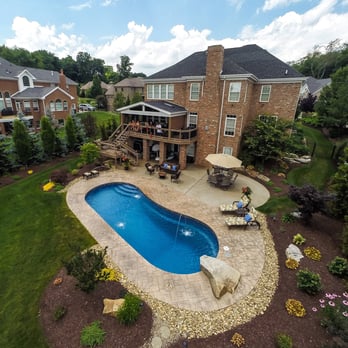 Fiberglass Swimming Pools Pop out of the Ground.


Fiberglass Pools are Hard to Maintain.

Fiberglass Can't Be Customized.

Fiberglass Pools are More Expensive.

Fiberglass Pools Can't be Used With Salt Water Systems.

Fiberglass Pools are Expensive to Install and are not Durable.

Fiberglass Pools are not Environmentally Friendly.
To receive this free resource for yourself, simply fill out and submit the form below. The eBook will be delivered directly to your inbox.