Fort Wayne Pools Elite Polymer Brochure
Want to be less cookie cutter and more creative? A packaged pool built with non-corrosive, elite polymer gives you the freedom to do just that. What's more, Latham's polymer pools meet or exceed professional standards meaning less to worry about. Combined with an Ultra-Seam vinyl liner, it's clear that this option is a technically better pool.
This brochure will introduce you to Fort Wayne Pools Elite Polymer. Inside we cover: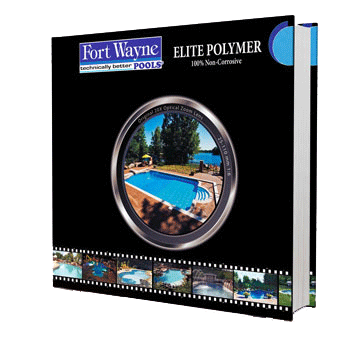 Components of a polymer pool
Things to consider when planning your pool
Shapes and sizes available, plus tips to dream up your own!
How getting a building permit is easier with Fort Wayne Pools
Available steps, spas and liners, including Ultra-Seam!
To get this brochure for yourself, fill out the form below and it will be sent direct to your inbox. After reading it, a polymer pool might jump to the top of your list!